Presentation at the Conference "From ISA to ISA²"
March 14, 2016

Categories: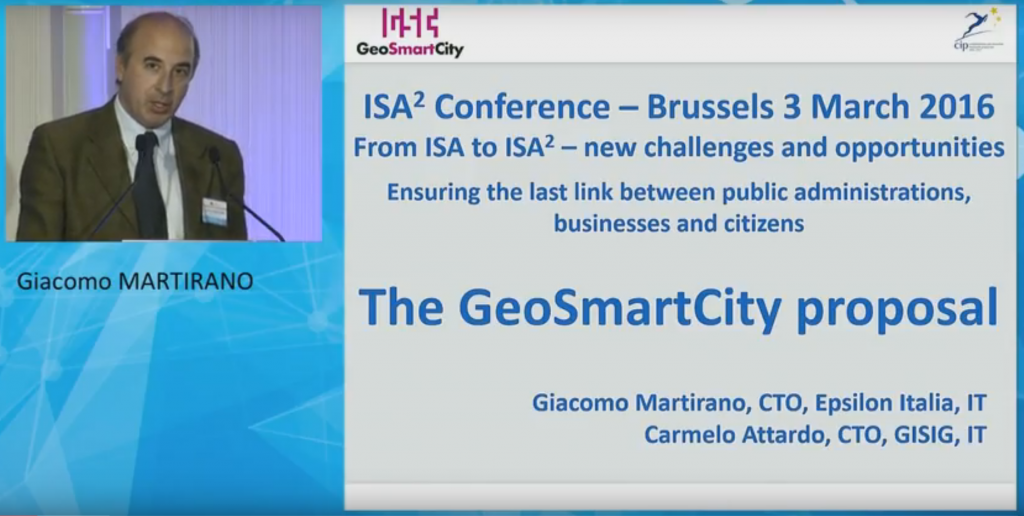 ISA concerned the development of interoperable solutions to allow public administrations in Europe to interact with each other across borders and policy sectors. ISA² expands the scope of its predecessor, by explicitly including regional and local authorities, and providing a link to citizens and businesses.
GeoSmartCity has been included in the session "Ensuring the last link between public administrations, businesses and citizens", with a presentation by Giacomo Martirano (Epsilon Italia s.r.l) and Carmelo Attardo (GISIG) about the first results achieved.
The results of the Conference are available at : http://ec.europa.eu/isa/isa2conference